今後の話音倶楽部 開催のお知らせ
2021年7月6日(火)
■ 2021年 9 月11日(土)藤元高輝 ギター
■ 2021年10月23日(土)Vincent Beer-Demander(仏) マンドリン 
 
 ~~~ 詳細はお待ちください。 ~~~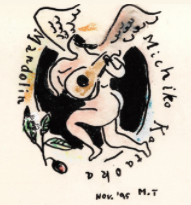 日 時: 2021年9月11日(土) 時間未定
 
出 演: 藤元高輝 ギター
 
 
●プログラム● -----------------------------------------------------------------
 
 お待ちください
 
---------------------------------------------------------------------------------------
 
 
●プロフィール● ---------------------------------------------------------------------------------------------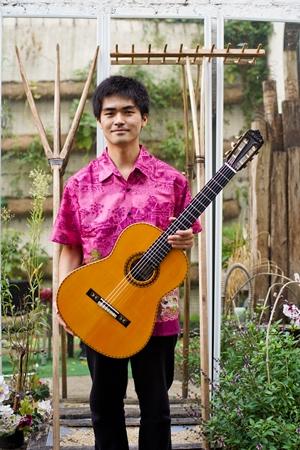 藤元 高輝  Koki Fujimoto   ギター
 
1992年東京都北区生まれ。
3歳より父からギターの手ほどきを受ける。
これまでに村治昇、新井伴典、荘村清志、江間常夫の各氏に師事。
同時に国内外のギタリストのマスタークラスを多数受講。
作曲を塩崎美幸、植田彰、伊左治直の各氏に師事。指揮を本多優之氏に師事。
2007年フォンテックよりCD「バルトーク/ルーマニア民族舞曲」を発表。
2008年ドイツ3都市(ボン、ケルン、デュッセルドルフ) にてソロコンサートを行う。
2014年作曲家今村俊博とのパフォーマンスデュオ「s.b.r.」結成。
趣味は囲碁。
 
---------------------------------------

■コンクール受賞歴 
 2008年 ヴァイカースハイム国際ギターフェスティバル(ドイツ)コンクール部門 第1位
 2010年 アジア国際ギターフェスティバル(タイ)コンクール部門 第1位
 2011年 東京国際ギターコンクール 第1位
 2012年 日本ギター重奏コンクール優勝(小暮浩史とのデュオ「こーき&ひろし」として)
 2018年 コブレンツ国際ギターコンクール(ドイツ)首席2位
 2019年 ハインスベルク国際ギターコンクール(ドイツ)第1位

  
---------------------------------------------------------------------------------------
 
昨年2020年10月25日に開催中止延期となりました
フランスのマンドリニスト Vincent Beer-Demander 氏のワークショップとコンサートを
2021年10月23日(土)に予定しています。 詳細は未定です。
※ 開催は新型コロナの感染状況次第となりますこと、ご了承ください。
 
 
日 時: 2021年10月23日(土) 時間未定
 
出 演: Vincent Beer-Demander(フランス) マンドリン 
 
会 費: 未定  *予約制
 
場 所: 片岡マンドリン研究所
   (東京都杉並区高円寺南3−62−2  JR高円寺駅南口下車徒歩5分)  地 図
 
 
●プログラム● -----------------------------------------------------------------
 
 お待ちください
 
---------------------------------------------------------------------------------------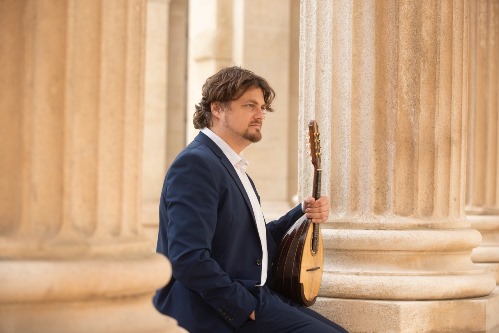 ●プロフィール● ---------------------------------------------------------------------------------------------
 
Vincent Beer-Demander(フランス)    マンドリン
 
Vincent Beer-Demander (born in 1982) has won many awards from prestigious Conservatoires in France and Italy. He is the only mandolin player who has been granted the grade of as concert performer at by the Ecole Normale de Musique de Paris and has won several international competitions, among which Giacomo Sartori (2004), Raffaele Calace (2008) and Jose Fernandez Rojas (2009).
He has played in many countries with such renowned musicians as Richard Galliano, Vladimir Cosma, Mike Marshall, Roland Dyens, Didier Lockwood, Philip Caterine, Claude Barthélémy, Roberto Alagna, Thomas Leleu, François Rossé, Nana Mouskouri, Féloche, Agnès Jaoui…
Vladimir Cosma, Claude Bolling , Francis Lai , Jean Claude Petit, Richard Galliano, Hamilton de Holanda,Mike Marshall, Ricardo Sandoval, François Rossé, Félix Ibbarondo, have dedicated their mandolin concertos to him.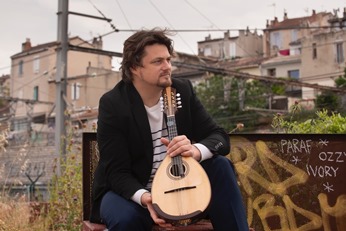 As a soloist as well as in chamber music groups, Markeas, Moultaka, Bon, Bosseur, Hadad, Solano, Martin, Pattar, Marty,Charpy, Rolin, Festou, Vella, Eychenne, Houdy, Crousier, Nascimento, Ogawa, Ourkouzounov, Hue, Iacono, Nicolau, Paliotti, Grivel, Oger, Carrenio, Tarroncher, Houdy, Peyrebelle, Tognan, Bensa, Arrue, Della Vechia, Vial, Besingrand, Bakas, Parwez, Bohn, Branch, Giles, Gomes, Mollerskov, Olano, Tonawanda, Kan-no, Yip, Laval, Kassap, Brizmur, Feldhandler, Mazmanian, Sassier…
He is a regular collaborator of L'Orchestre National de France, l'Orchestre National de France, Minsk Philharmonic, l'Orchestre National de Lyon, L'Orchestre Philharmonique de Monte-Carlo, L'Orchestre National de Toulouse, The Israel Chamber Orchestra Ramadgan, l'Orchestre National de Montpellier, Bucuresti Orchestra Sinfonica, l'Orchestre National de Nice, l'Orchestre Royal de Chambre de Wallonie, l'Orchestre du CNSM de Paris, l'Orchestre Philarmonique de Marseille, l'Opéra de Toulon Provence Méditérranée., l'Opéra National de Paris – Bastille, Romania National Orchestra, l'Ensemble Cbarré, l'Ensemble TM+, Proxima Centauri…
As a professor at the National Conservatory of Marseille in France, the Royal Conservatory of Liège in Belgium, he is regularly called upon to give master-classes either alone or in collaboration with such well-known musicians as Pierre Henry Xuereb, Philippe Muller, Patrick Gallois, Emmanuelle Bertrand, Dejan Bogdavovic, Hélène Dautry, Fabrice Pierre, Yehuda Hanany, Christophe Giovaninetti, Denis Pascal …
As a composer, he has produced a vast array of pieces which have been published by the Oz musical library (Canada), Mundoplectro (Spain), Trekel (Germany) & Hody (France).
His considerable number of records evidence the variety of his musical achievements.
« … His creations reflect his musical versatility and virtuosity. Through a rich repertoire and a renewed vision of the mandolin, it helps to highlight this remarkable instrument. "
François Hollande, Président of the French Republic 2017
"... The greatest mandolin player of the world, this is Vincent Beer-Demander! "
Vladimir Cosma, composer 2016
 
---------------------------------------------------------------------------------------